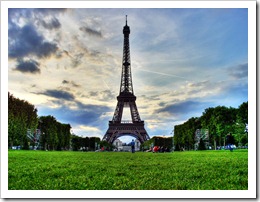 For those who love traveling and discovering new, exciting things and cultures, Europe is the perfect place to go exploring.
European destinations are suit for anybody who looks for romance, family activities or just leisure and relaxation. Every European country has a diversity of attractions to please any taste. This is one of the reasons for which Europe is on the top list of travelers.
All around Europe, cities and towns offer proofs of the rich history. Ancient history is to be found especially among the museums and ruins of Rome and Greece. These are sites that shouldn't be missed by those of you passionate about history.
Rome is not only a history and art center, but also a very important religious one. It hosts beautiful Christian cathedrals and it encompasses the Vatican.
France, Spain, Germany or the UK abound with medieval castles and fabulous cathedrals. Other countries have also magnificent sites to offer, full of history and works of art.
The medieval sites serve not only an entertaining purpose, but also offer a valuable insight of how life and people looked like in that period. Travelers can get an idea of how it felt like to live in those craft made houses, courtyards and to pray in their sanctuaries. Seeing and touching what people of past centuries left behind creates a special connection between history and present.
One of the countries to offer many ancient culture sites is Ireland. The quite, serene towns offer a diversity of attractions in addition to amazing green landscapes and coastlines which gave it the name of "emerald isle".
People in search of more recent history, especially facts related to World Wars I and II or the cold war, can adventure to France, Poland or Germany. The history museums offer some answers and a better understanding of what those times meant to the people involved and how important freedom and democracy are.
If what you are looking for your vacation is relaxing in the sun or enjoy the romance of a sunny beach, Italy, Spain and Greece are the perfect destinations. The Mediterranean shore is packed with a variety of resorts designed to spoil their guests.
Photo credit: Al Ianni on Flickr